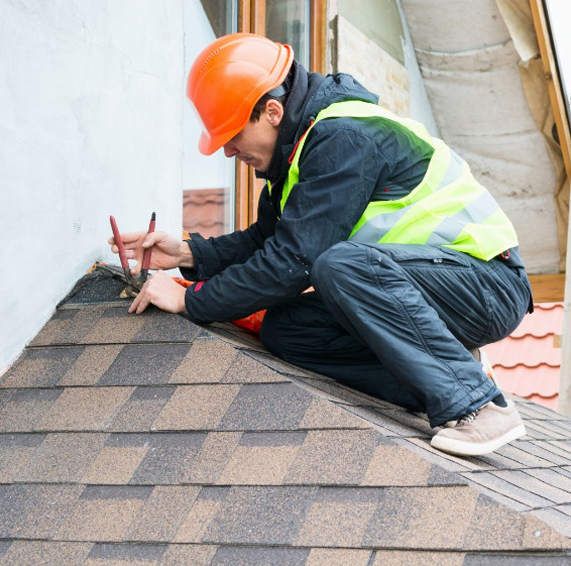 Trust Our Expert Roofers For Your
Residential Roof Repair
With over 20 years of experience and proficiency, we provide residential roof repair and roof replacements that will last for years to come. We use the highest quality roofing materials from some of the most widely-known names in the business. The result – a roof that will protect your home and family without any problems due to inferior products or installation.
If you need residential roof repair, contact us for speedy and competent service. Give Approved Roofing a call at (972) 742-3071.
Asphalt Shingle Roof Repair
Don't let your shingle roof stay damaged! We can fix your old, loose, or torn shingles easily. Call us today to start your shingle roof repair.
Residential Roof Installation
For residential roof installation, call us today. Our expert team specializes in roof installations and we are ready to get started!
Residential Roof Inspection & Residential Roof Maintenance
You may be wondering how long your current roof will last. To answer that you would need to request a roof inspection. The roof inspection will help determine the current state of your roof and, from there, you can determine its lifespan. If you're wondering how to get the most out of your roof, you should know that routine repair and maintenance can actually extend its lifespan beyond what is expected.
Schedule an inspection or routine maintenance for your residential roof today!
Should You Replace Your Roof?
If you own a home, you want to protect your investment. That means when the roof reaches the end of its lifespan you will need to replace it. A roof replacement should be done before the roof begins to leak. A leaking roof can cause other structural issues with the home like mold, mildew, and rotting beams.
Mold and mildew can be expensive to have removed. If you don't have a mold problem remediated, it can lead to serious health issues. You can prevent this problem from ever happening by paying attention to your roof's age and noting any damage that occurs due to the elements.
Elements like wind, rain, snow, hail, or fire can cause damages that range from minor to extreme. It depends on how hard the wind blows, the size of the hail, or how heavy the snow is that is laying on your roof. Generally, these damages are covered by your homeowner's insurance policy, which will include a residential roof repair or replacement after you meet your deductible.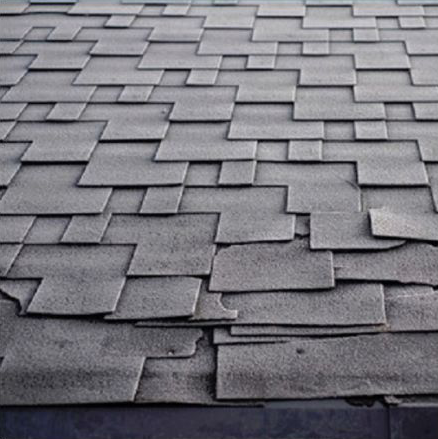 Roof Repair or Roof Replacement?
The first thing you need to do when deciding whether you need to repair or replace your roof is to get an inspection. Is the roof at the end of its lifespan? How large is the area that is damaged? These factors will determine which is the best choice.
If the damage to your roof only affects a small portion, you can typically get by with just a roof repair focusing on a specific area. However, if the damage is extensive and the current roof is over half its lifespan, then you will be better off with a roof replacement. This will save you money in the long run instead of paying for multiple roof repairs and then, in just a few years, finding out you need a full roof replacement anyways. Approved Roofing will inspect your roof and give you an honest assessment of its condition. We can then accurately advise you on the best course of action.
Once you decide to repair or replace, you may have difficulty choosing which product to use. Selecting the right products for your home can be overwhelming, but we'll help you understand the difference between the roofing products we offer so you can make the choice that best fits your needs. If you are just getting a roof repair, its usually better to choose the exact same material that is used on your current roof. If you need a roof replacement then you can decide to change the product altogether.
We Provide Expert Roofing Advice
Things to consider when choosing a roofing product are warranty, lifespan, maintenance requirements, your environment, and price. If you are in your forever home, then the added expense of long-lasting roofing material will be worth it.
Today's roofing materials last longer than ever before, but some last even longer than others. For example, asphalt shingles may have a lifespan of 45 to 50 years. Approved Roofing's team members will discuss the varying materials so that you have the correct information to make the right choice for your home and budget.
Our goal is to make sure you are a satisfied customer. We do that by sharing our knowledge in a way that builds trust. We also use our skill to complete your roofing repair or roof replacement job correctly. When we finish the project, we want you to be smiling with satisfaction. We promise that we will never leave behind a mess for you to clean up – when we leave, it will be as though we were never there. The only trace you'll see is your beautiful new roof.
Approved Roofing proudly serves Forney, TX as well as surrounding cities such as Heath, Lavon, Mesquite, Rockwall, Rowlett, St. Paul, Sunnyvale, Wylie, and more!
We are your local residential roof repair and roof replacement company.
Call us at (972) 742-3071 today and let's get started!
2020-06-04
Approved Roofing has replaced two roofs for us. Each time Larry Trotter and his crew did excellent, professional work. They were attentive to our desires and worked well with our insurance company. I always sensed that I was dealing with a company with integrity that worked hard to provide a good job for a fair price and deliver a finished product as promised.


Dan Truitt