Count On Us For All Your Roof Repair & Roof Replacement Needs
Let Approved Roofing be your primary source for home roofing repair, roof replacement, and roof installation. As a local roofing company in North Texas, our company takes great pride in being able to offer thorough roof inspections and long-lasting roof solutions. Our goal is to build and safeguard your trust – this is part of what makes us special as a roof repair company. The roofing professionals at Approved want to make sure you're satisfied with your roof both during and well after the repairs are completed. We're here and ready to help with all of your roofing needs. Please give us a call at (972) 742.3071 to speak with a representative.
Watch This Video From The Owner
"I have been roofing now for over 20 years serving the Dallas area – offering inspections, repairs, and full roof replacements. During that time, I've had numerous satisfied customers and have never seen the inside of a courtroom! How many contractors can make that statement? Working with integrity is a character trait I was taught at an early age, and that has been critical to being successful.
I make many promises up front, and work very hard to deliver on each one. I also tell all my customers, "I am not out for a fast dollar!" Instead, I prefer a win-win relationship. My clients appreciate the fact that I personally check every job site during the installation process. Everyone knows that talk is cheap but I do have many previous customers who will verify these statements.
If your roof has been damaged by a recent storm, I can help! I'm very familiar with the entire insurance claim process and have been referred by insurance agents to their own customers. This is something I take a lot of pride in – agents are placing their hard earned trust in me.
As the owner of Approved Roofing, my goals are really simple – be honest, deliver a quality product, and perform in a timely manner.
Please call Approved Roofing today at 972-742-3071. I look forward to hearing from you and finding a solution to your roofing needs."
-Larry Trotter
We Only Use Top-Quality Roofing Products
Approved uses the best roofing products in the industry for your roof installation or roof repair. We make sure you understand the difference between the products, their uses, and why they're important when it comes to protecting your home. Using high-quality roofing materials helps keep you safe and secures the future resale value of your home, should you decide to sell.
That's why our expert roofers rely on well-known names in the business – Tamko, Owens Corning. GAF, Air Vent Inc., LP Building Products, Lomanco, and Atlas. These companies offer good warranties and their superior materials will protect your most important asset – your home –for years to come.
We combine our expertise and exceptional industry products so that we can be the best roofing company around for all your repair or replacement needs.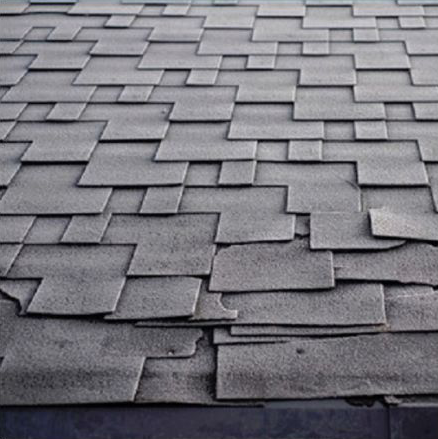 It's important for you to recognize the signs of roof damage. On the exterior of your home, signs of roof damage include curled, cracked, torn, or missing shingles. When cleaning your gutters, if you find loose asphalt granules, it can be a sign of roof damage. On the interior of your home, you should check for stains in the attic, wet spots, mold, and mildew.
Your roof does more than keep the rain off of you and your belongings. It also keeps the bones of your home structurally sound. If you maintain your roof, it will protect your home.